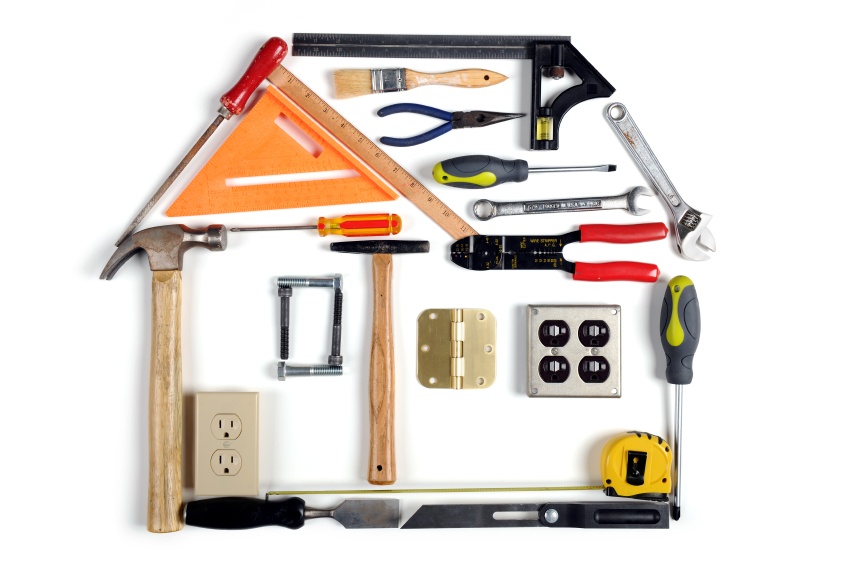 For Midwesterners, spring is often the time we start thinking about improvements to our homes. So we recently polled our Iowa Opinion Panel to see what changes or repairs they were considering this year and discovered several interesting findings.
First off, a whopping 90% of those who report being able to make improvements to their home said they are planning at least one project! This compares favorably to a national study recently conducted for and reported by Retail Week that found 67% of home owners were initiating improvements.
Surfaces lead the pack. Maybe it's because changing a surface can make a big difference for a relatively modest investment or because our homes' surfaces get lots of wear, but the most commonly planned improvements for 2015 in the Corridor were painting interior rooms, installing new floor surfaces (carpet, tile, wood, laminate, etc.), staining or sealing decks, landscaping and updating countertops and backsplashes. Fixtures were also popular, including new lighting, hardware, sinks, tubs and showers.
Even major upgrades are being undertaken by a few. Overall, there were some percentage planning almost every type of improvement, including adding a pool, building a garage and updating HVAC.
Opportunities for both retailers and contractors. We asked our home owners to identify the degree they would "DIY" versus hire a professional for each project they were planning. Sometimes, homeowners do it all themselves, sometimes they hire a professional to take care of everything and other times they prefer to handle one part of the job themselves but hire a professional for another part.
For example, I may want to rip out my old carpet myself and purchase the new hardwood, but I need a flooring specialist to check my measurements and install it. As you might expect, the more technical the job or the greater the risk from poor quality work, the more likely someone will hire a contractor. Our Corridor homeowners almost always hire a professional for roofing, HVAC, windows, electrical work and plumbing.
We calculated the contractor opportunity for each type of project by multiplying the number of people plannning it by the likelihood they would use a contractor to complete the job. Here are the areas with the most opportunity for home improvement contractors:
Big box stores aren't the only resource for DIYers. When we asked participants where they go for ideas and installation guidance, we weren't surprised to see online research and the big box stores like Home Depot, Lowes and Menards listed. However, consumers are also interested in what local retailers and services providers have to offer. Many visit places like local lumberyards, paint stores, fixture distributors kitchen and bath remodelers when planning their projects. If you're a local retailer or distributor, work hard at being a reliable source of fresh ideas and useful information, and you'll see the results in your bottom line. And make sure you are maximizing in-store space to include inspiring design ideas and project planning tools.
Recommendations and reviews rule for information on contractors. Do good work and ask for referrals. It's still the golden rule for contractor marketing. But in our plugged-in world, contractors should also consider social media content and online advertising to reach customers as well as encouraging customer reviews on websites such as Home Advisor, Yelp, Home Blue and Angie's List.
Vernon Research Group has a long history of working with manufacturers, distributors, retailers, developers and builders in the construction/home improvement industry. Get in touch if you'd like to discuss how market research can help your businessFor more information about your market research options, you can download our Free eBook, How Much Does Market Research Cost?
Study conducted February, 2015. 775 quality, completed surveys from residents in Iowa who are allowed to make improvements to their homes.