THE VERNON RESEARCH WAY
From the initial meeting to your final report, the process at Vernon Research Group is designed to conduct outstanding research, thoroughly answer your questions, and provide recommendations for applying the research findings that will benefit your business or organization.
To achieve this, we emphasize collaboration and communication throughout the process. You are the subject matter experts, and we are the research experts. Transparent collaboration ensures project success. It starts with the overall design of the research project. Research design is crucial because it guides and shapes the study. A properly designed project will offer valid, useful results and yield actionable recommendations that will enable you to make informed business decisions.
At Vernon Research Group, elements of effective research include:
Step 1: Research Problem Definition
Step 2: Sampling Strategies
Step 3: Survey Instrument Development
Step 4: Fielding
Step 5: Analysis
Step 6: Understanding and Application
DESIGN, DATA COLLECTION, AND ANALYSIS CAPABILITIES
Our research design and analysis team is at the heart of Vernon Research Group and our market research success. We place high value on multiple interdisciplinary perspectives and methods, which is why our research analysts and strategists come from a variety of backgrounds, including business, statistics, and social sciences. Our analysts have advanced degrees and are trained experts in the field of survey design and statistical analysis.
Our experienced research team will identify your research objectives and specifically engineer the most effective custom methods for obtaining the answers and insights you are looking to find. Our data collection specialists execute the research, reaching the people whose perspectives you need to hear. We can take on any data collection challenge, whether you only need general consumers or your study requires recruiting that proverbial needle in the haystack.
Once your results are in, our analysts will provide you with clear, easy-to-understand research findings. Finally, our strategists will take the findings and provide recommendations based on your study goals and business objectives.
At Vernon Research Group, our strategy involves a collegial approach that means issues are examined from all possible angles, leading to more insightful, useful, and authentic results. You always benefit from the thinking of our experienced team members.
Learn more about our expertise with Analysis Methodologies and the Types of Studies we conduct.
LOCAL TO GLOBAL
Whether you have a local, national, or global research need, Vernon Research Group can help you. We have the latest market research tools at our command and keep pace with industry innovations. If a project requires resources we do not have in-house, we have established relationships with top-quality partners.
Since 1987, Vernon Research Group has worked with businesses and non-profit organizations to help them better understand brands, markets, competitors, customers, prospects, members, and employees through qualitative and quantitative market research services. We also help government, civil, and political organizations obtain insights on taxpayer satisfaction, public issues, and voter/member preferences through needs analysis and opinion surveys.
We take pride in having served many of our clients multiple times and gaining much of our new business through referrals. We invite you to consider working with Vernon Research.
VERNON LEADERSHIP TEAM
Our team leaders have two attributes in common: we share a love of learning and a commitment to achieving our clients' research goals. Merging backgrounds in statistics, business management, marketing research, social sciences, and product innovation, our leadership team possesses the knowledge to understand your world to guide you to confident decisions through smart research.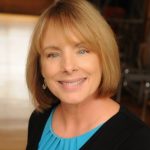 President, Partner
Melding deep experience in marketing, research and management from multiple industries, Linda guides clients throughout a project – from selecting the appropriate market research strategy to applying the findings.  As president, she keeps hers eyes glued on your research goals and makes sure you gain the insights you need to take action. Linda loves looking at the big picture, the details within and finding the story in it all.
---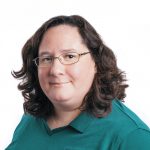 Director of Quantitative Research, Partner
Lori, with a background in the areas of psychology, statistics, educational research, and program evaluation, leads quantitative projects at Vernon Research. Her advanced analysis skills help our clients understand the motivations behind customer, prospect or member behaviors.   Lori has a hand in all aspects of our projects, from start to finish, and loves to see when clients apply the results we obtain for them.
---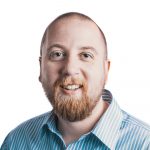 Director of Qualitative Research, Partner
Andrew leads qualitative projects and has nearly two decades of research experience in a variety of industries and fields, such as psychiatry, neurology, social work, oncology, pediatrics, agriculture, organizational management and education.  As a skilled mixed-methods researcher, he excels at analyzing transcripts and written responses, finding a distinct "voice" and stories that complement and enrich many studies' findings. Andrew enjoys discovering new and helpful methods of data visualization for our clients, allowing them to literally see their results.
---